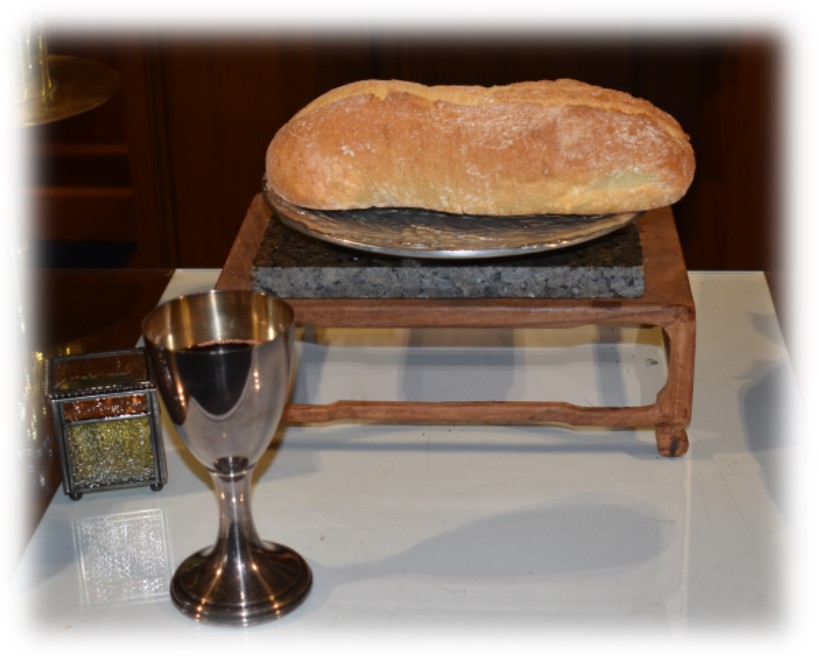 Home
Due to Covid-19
Aciivities of the Church
are at a minimum.
Wednesday Bible Study
5:30
Sunday
October 25, 2020
Worship at 10:00
2113 Sassafras
Pastor Donnie Blystone's
message will be live on Facebook about 10:15.
You can also find the message on YouTube on Sunday afternoon or on this site under the
Sunday Video Message tab.
Dear Church Family,
It was a joy to worship with you this morning at Table of Grace, where eighteen of us gathered together. Rick shared the announcements, led our call to worship, and read from John 14:15-17 (Jesus promises to send the Holy Spirit). We joined Rick in reciting the Apostles Creed, and Donnie continued his sermon series on that topic. Please view his message by following the YouTube link:
We closed the service by singing, "God is Good", a beautiful praise song written by Cheryl Giles.
Joys and Concerns from our time of Prayer:
Angie offered thanks and praise for our wonderful celebration of her grandson's first birthday. She thanked us (her parents) for hosting the party. Happy Birthday, Beautiful Boy! Angie also asked for continued prayers for her friends. He is finishing his chemo/radiation treatments, and she (his wife) is struggling with terminal cancer.
Rick and I offer blessings for our daughter, her birthday is Wednesday. Happy Birthday!
Helen offered thanks that the niece of one of her old and dear friends reached out to her on Facebook and put her in touch with her aunt.
Paula asked for prayers for a friend that she knows through the Lettermen, who was diagnosed with ALS.
Mary Alice offered thanks and praise a three-year-old who is home from the hospital after 46 days. She received a bone marrow transplant for leukemia. Mary Alice shared a very happy picture of her at home and extended her family's thanks for our continued prayers.
Barb offered a prayer of thanks for the birth of her co-worker's first granddaughter .
Kristy asked for your prayers for her good friend who is getting married in three weeks. Her future father-in-law is hospitalized with multiple serious health problems.
Larry asked for prayers for his friend who is in recovery, and is two months clean from heroin addiction. Another of Larry's friends contacted him to say he is three weeks into recovery. He asked for prayers for all who are beginning their recovery journey. May God give them strength and endurance.
Donnie announced that he has been contacted by an individual outside the church family, who would like to start a Friday recovery group meeting at Table of Grace. We need volunteer(s) to open and close the building each Friday. Please contact him if you can help.
Please pray for a church member who has a fracture in her left arm (from a fall) and is seeing a surgeon tomorrow.
A church member offered thanks to the church family for loving her, supporting her through illness, and welcoming her back.
Another member asked for unspoken prayers.
Announcements:
Bible Study will meet this week at 5:30.
Sunday, November 1, will be our celebration of All Saints Sunday.
A couple from our church collected over $800.00 for the Ride for the Refuge. Thanks to you both, and all who donated.
Operation Christmas Child Shoebox gifts will be collected during worship on November 15. Please see the attachment to this email.
Have a blessed week! Brenda

We would be happy to pray for your concerns, please go to the tab marked prayer request and send us the request.