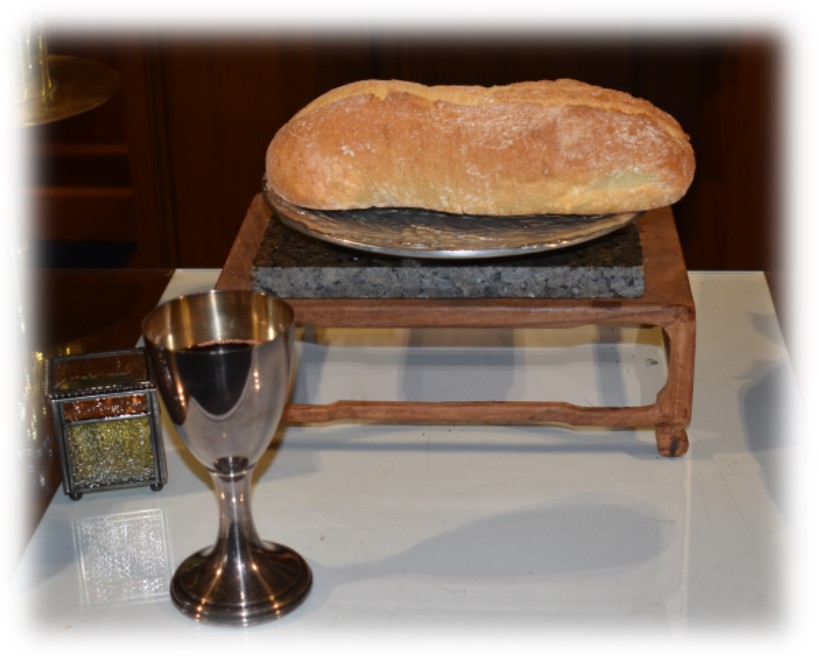 Home
Table of Grace
Church
2113 Sassafras St.
Erie, Pa. 16502
Pastor Donnie
Blystone
Sunday Service
December 5, 2021
Beginning 10:00 a.m.
See us on
Facebook
November 28, 2021
Dear Church Family,​​​​​​​
On this first Sunday in Advent, thirty of us gathered for in-person worship at Table of Grace. Special thanks to all who came Friday evening to decorate the sanctuary and patio. Phyllis put the finishing touches on the altar on Saturday morning. Paula lit the first Advent Candle, the candle of Hope. Cathy read from Isaiah 9: 2,6,7. Nancy shared the announcements, led our Call to Worship and read the familiar scripture passage from Luke 2:8-14 In his first Advent message, Donnie challenged us to think and pray more intentionally about God's wonderful plan for our salvation through Jesus Christ. Too often our focus is confined to the temporal concerns of this world. The entire worship service can be viewed on Facebook, by searching Table of Grace UMC and scrolling down to the video for November 21. Please remember that you can send your prayer requests to
TOGprayer@gmail.com
or contact me at 814-873-0451. We are happy to pray for you and your loved ones.
Prayers:
I thanked Donnie for his message and asked that we pray about what we learned this morning.
Please pray for all those who are grieving the loss of loved ones this holiday. Glenn Hepp passed away last evening at 6:00. Please pray for God's comfort, peace, and strength for Nina, Steve, Hillary, and all their family.
Merle and Phoebe ask for God's peace, strength, and comfort for the family of Tom McMasters. He was the husband of Phoebe's cousin Pat, from Orchard Park, N.Y. Tom passed away last Sunday and the memorial service was held today.
Please pray for the family and friends of Bill Mong, who passed away last week.
Katie asked for prayers of healing for all who are suffering with sickness, particularly those with mental illness.
Please pray for God's strength and comfort for all those who are struggling with broken relationships this holiday.
Thanks and praise to God for answered prayers. Jim's employee, Steve, is still in the hospital with COVID, but is improving.
Rick and I were blessed that our granddaughter, Ali, and great-granddaughter, Alaina, were able to worship with us today.
I offered thanks for Mary Alice and her heart for addressing the needs for Christian education with our children and youth. We have prepared gift bags for the kids with Advent stories and activities to do at home. Please pray that we are able to reach our children through remote learning or whatever plan God gives us.
Announcements:
Alcoholics Anonymous will meet Tuesday evening at 7:30 in the Fellowship Hall. All are welcome.
Bible study will resume this Wednesday at 5:30 p.m. in the paio. We are studying the book of Hebrews.
Please order your pointsettias for Christmas Eve. Order forms are on the stage and need to be turned into the office by Dec. 9.

Have a Blessed Week

Brenda
​​​​​​​