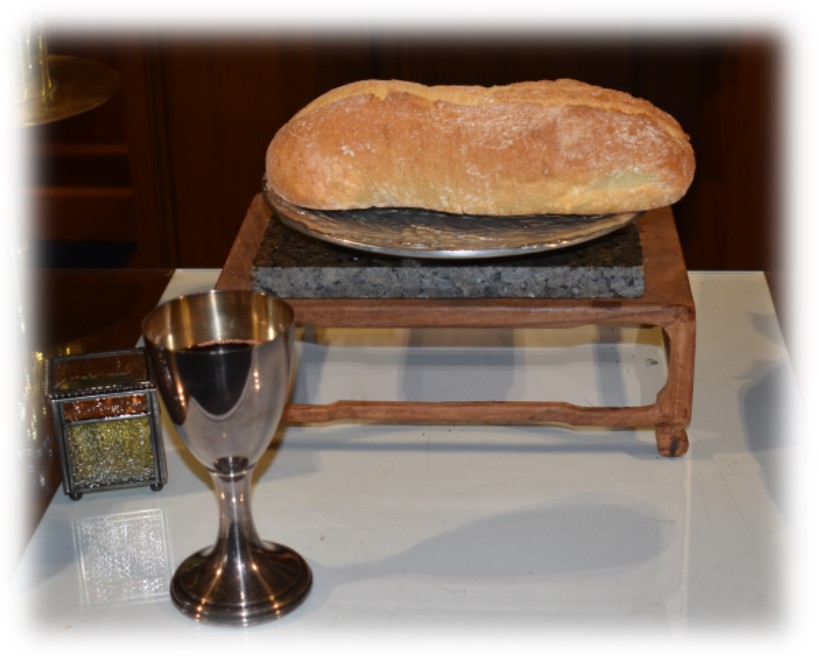 Home
Table of Grace
Church
2113 Sassafras St.
Erie, Pa. 16502
Pastor Donnie
Blystone
Sunday Service
August 1, 2021
Beginning 10:00 a.m.
See us on
Facebook
July 25, 2021
Dear Church Family,
It was such a blessing for thirty-five of us to worship in person at Table of Grace on this beautiful sunny morning, and to know that more of you were joining us on Facebook. Larry shared our announcements, led our Call to Worship, and read two scripture passages from Matthew 26:40-21 and 1 Corinthians 10:12-13. During his message on sin, Donnie read the story of Ananias and Sapphira from Acts 4 and 5. The entire service can be viewed on Facebook (search Table of Grace UMC). Please remember that you can send your prayer requests by emailing
TOGprayer@gmail.com
, or contact me at 814-873-0451.
Prayers:
I offered thanks and praise for Donnie's outstanding message on sin, and his reminder to always respect and appreciate the sacrifice of our Savior.
It was a joy to see Donnie's family this morning. Birthday blessings for Tammy today!
Happy Birthday today to Luke Warner!
Thanks and praise for Merle and Phoebe celebrating their 62nd wedding anniversary today. Happy Anniversary to the Woods (Senior and Junior!)
Thanks and praise for answered prayers! Scott is expecting to come home on Wednesday! Please pray that all goes well and he is able to get the support he needs to continue his recovery at home.
Ann sends everyone greetings. She worships with us online. She asks for continued prayers for a loved one in the hospital.
Thank you for your continued prayers for Adam. He is making progress. He has an appointment with his G.I. doctor this week.
Please pray for our great-grandson, Julian (Angie's grandson), who is struggling with a bad cold virus.
Mark asked for prayers as he recovers from an injury. He also asked for prayers for safe travel in September when he is making a road trip to Georgia.
Nancy asked for prayers of strength for all caregivers, especially those who are caring for family members. Nancy also asked for unspoken prayers. Thank you, Nancy, for being a faithful prayer warrior!
Thanks and praise for our tech team and their hard work. Phyllis' work on the powerpoint images adds so much to our worship experience.
Please continue to pray for the family of Dr. Edwin Kremer (Katie Kremer-Walls' father), who passed away last Sunday.
Larry asked for prayers for Jon and Casey and all who are struggling with addiction and feeling afraid to reach out for help. Please pray that God will meet them where they are and give them strength and courage.
Announcements:
Alcoholics Anonymous will meet at 7:30 on Tuesday in the Fellowship Hall. All are welcome!
Bible Study will meet on Wednesday at 5:30 in the patio. We will finish 1 Timothy 1, and move into chapter 2.
Please remember to support the EUMA on Tuesday, August 10. Donations are matched by the Erie Community Foundation. Go to
eriegives.org
. Information flyers were given out today and can be found on the stage in the patio.
The 22nd annual Ride for the Refuge will be virtual again this year. Please see Les or Violet to make a donation.
Look for information about our upcoming Golf Outing in September for our Bedroom Makeover Ministry. Robbie and Kelsey are organizing the event and will need help from volunteers.
Have a blessed week! Brenda
​​​​​​​
​​​​​​​